Environice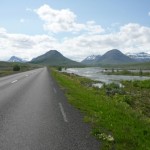 – is a leading consultancy in Iceland in the field of climate change and sustainable development
– bases its operations on a holistic view and multi-sectoral thinking
– provides a professional yet personal service

Environice provides its clients with sustainability consulting, focusing not only on conventional environmental issues, but also on social and economic factors and the interrelations between these three dimensions. The company offers services to both public and private entities on a wide range of issues, such as climate change, renewable energy, air pollution, waste management, environmental impact assessment, environmental labels and certificates, sustainable tourism, and environmental governance.
Environice consists of experts with broad professional backgrounds in environmental sciences, management, law and policy, experienced in identifying the right tools and means for clients to translate their sustainability values into action. The company's work is based on the belief that there are no one-size-fits-all solutions to environmental problems, and its experts strive to develop tailor-made solutions to meet each client's specific needs. Environice is also aware of the fact that solutions to environmental problems are not always technical in nature, and typically require a holistic approach based on interdisciplinary cooperation and effective management, taking the human factor into account. Creativity and forward-thinking are always at the forefront, because – as Albert Einstein put it – "we cannot solve our problems with the same level of thinking that created them".
Through its projects Environice has become a knowledge center for sustainable development in Iceland, and sustainability education is placed high on the company's agenda. The experts of Environice have developed course material for companies, industry associations and education centers, and have taught environmental and sustainability issues at university and college levels.
Environice is a small consultancy, established 2000 by Stefan Gislason, M.Sc. in Environmental Management and Policy. The company is located in Hvanneyri, a small university village of around 300 inhabitants, only an hour drive from Reykjavik.
Staff
Stefan Gislason, M.Sc. in environmental management and policy
Stefan is the founder, owner and managing director of Environice. He has an extensive experience in the field of environmental management and policy and has provided consulting services in a wide array of environmental matters to clients in Iceland and abroad. He has held various responsibilities within the environmental field in Iceland. For over a decade he was the national coordinator of the Local Agenda 21 Action Plan in Iceland and served (2013-2017) as the chairman of a government-appointed Steering Committee responsible for developing a Master Plan for Nature Protection and Energy Utilization. Stefan's main areas of interest include waste management, climate change, renewable energy, implementing sustainable development at the local level, sustainable tourism and eco-labeling. Stefan is a sought-after lecturer on environmental and sustainability issues and has taught university level courses on topics such as nature conservation and sustainable development. He has been active in media debate on environmental issues and is a regular radio contributor on the Icelandic National Broadcasting Service. Stefan is a member of IIIEE Network which includes close to 500 environmental management and policy experts from more than 100 countries.
Education:
1998. M.Sc. in environmental management and policy. University of Lund (International Institute for Industrial Environmental Economics), Sweden.
1982. Teacher certificate. University of Iceland, Reykjavik.
1980. B.Sc. in biology. University of Iceland, Reykjavik.
Work experience – highlights:
Owner and managing director of Environice (since 2000)
Municipal Commissioner in Holmavik, Iceland (1985-1997)
Principal in Broddanesskoli, a school in West Iceland (1982-1985)
Ingibjörg Ólöf Benediktsdóttir, BSc in environmental science
Ingibjörg (Inga Lóa) joined Environice in September 2021. Her work has been mainly focused on green steps in official institutions in Iceland, while also working on environmental impact assessment and other issues.
Education:
2021. BS in environmental Science, Agricultural University of Iceland
2015. Cosmetelogy expert exam, Beauty Wellness school of cosmetologi, Horsens, Danmark
Work experience – highlights:
Environmental consult at Environice (from 2021)
Researcher on biological diversity of Icelandic vertebrates, The Icelandic Museum of Natural History, 2021
On parental leave until spring 2023.
Projects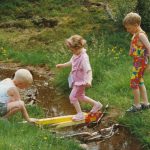 Ever since it was established in the year 2000, Environice has provided advice and various professional services to both national and local authorities in Iceland, as well as to private companies and institutions. Environice has played an important role in large policy shaping projects in Iceland, such as the implementation of Local Agenda 21 and the development of the third phase (2013-2017) of the Master Plan for Nature Protection and Energy Utilization. Its experts have written reports for public and private entities alike, on issues as diverse as climate change, waste management, organic agriculture, sustainable tourism, eco-labels, offshore oil-production in Icelandic jurisdiction and renewable energy guarantees of origin (GO).
Environice provides diverse consulting services to companies and institutions seeking to improve their sustainability and environmental performance or dealing with specific issues related to the environment. The projects of Environice have included preparation for environmental certification within the tourism industry, review of new operating licenses according to the IPPC Directive, environmental impact assessments, preparation of waste management plans, climate action plans and sustainability education for directors and employees. The services Environice offers clients include calculating their carbon footprint, assisting in the development of action plans for GHG emission reduction and waste management, and monitoring environmental performance. Environice has also provided technical and regulatory services to companies that are subject to the rules of the EU Emissions Trading System (EU ETS).
Environmental issues are global in their scope and Environice does not limit its services to Icelandic clients. Environice is well connected abroad and has worked on several international projects. They include various projects for the Nordic Council of Ministers (NCM), which is a co-operation platform for the governments of the Nordic countries. The role of Environice has mainly been to co-ordinate the work of a couple of the NCM's permanent working groups in the field of waste management and integrated product policy (IPP). In addition, Environice has carried out individual projects for the Copenhagen office of the NCM, which include evaluation of the implementation of the Nordic Strategy for Sustainable Development, and coordination of policies related to the Nordic Swan Eco-label. Teaming up with colleagues in the other Nordic countries, the experts of Environice have co-written a number of reports for the NCM, including reports on economic instruments in Nordic environmental policy and on the potential expansion of the EU Emissions Trading System.