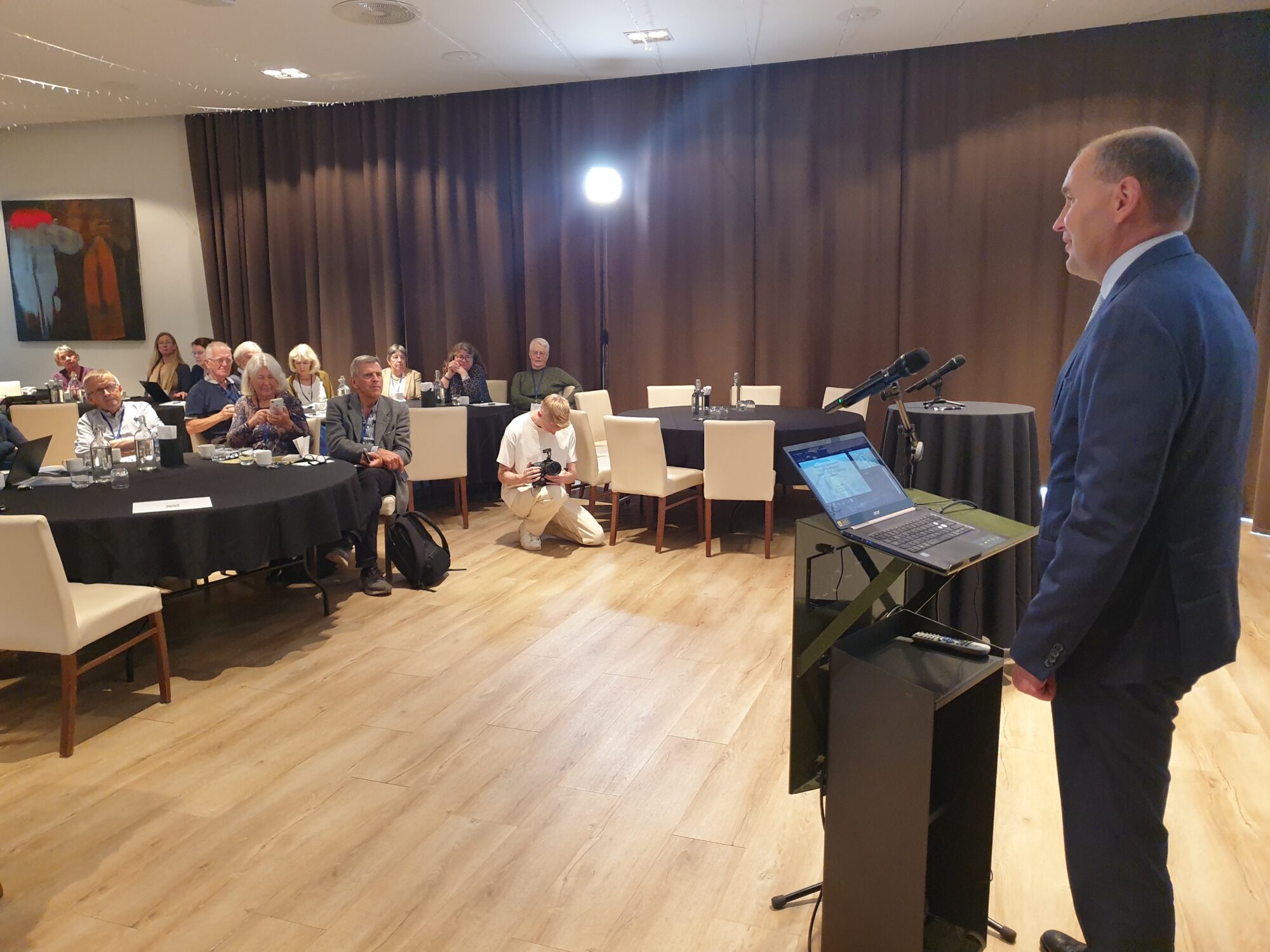 Iceland holds the chairmanship of the Nordic Council of Ministers 2023, and on that occasion, the Ministry of the Environment, Energy, and Climate, in co-operation with the Ministry of Social Affairs and Labor Market, initiated a Nordic project with the main goal of mapping and strengthening the work of older people in the Nordic countries in the field of climate issues. The idea was based on the knowledge that groups of seniors in Sweden had been active in this field and the belief that this activity could be further promoted by connecting more groups in all the Nordic countries, including Iceland. Environice consulting in Iceland was contracted to co-ordinate the project.
The project in question was the first Nordic project in this field. The objectives can be summarized as follows:
Map existing activities and networks in each country.
Offer a Nordic platform for the exchange of ideas and inspiration.
Explore how Nordic co-operation can be strengthened and maintained.
Give recommendations to the Nordic governments on why and how they should support groups of older people who engage in climate issues.
Contribute to longer lasting physical and psychological health.
The project started in March 2023 and consisted of three phases or work packages. The first phase was the mapping phase, where climate related groups and activities of seniors in each of the Nordic countries were identified. A preliminary report with these findings was published as a working paper in the beginning of July. In short, it showed that groups of older people, focusing on climate issues, are already active in Norway, Sweden, Finland, and Denmark. Many of these emphasize the role of grandparents towards their grandchildren, as reflected in the names of some of groups. One group in each country is active within the recent and growing network of European Grandparents for Climate.
The workshop was held in Reykjavík 27-28 September 2023 with participants from many of the groups identified in the phase of the project. The main outcomes were presented at a meeting of the Nordic climate ministers in the Norwegian Parliament 1st November, with an emphasis on recommendations to the Nordic governments. The meeting was also the venue for the premiere of a short documentary about the workshop.
Now, the final report is being finalized and is planned for publication in the Nordic Council of Ministers' TemaNord series before the end of the year.
Client: The Nordic Council of Ministers
Time frame: February to December 2023
Publications (so far): 
Preliminary report (in English)
Preliminary report (in Icelandic)
Preliminary report (in Danish)

Workshop material:
Participating organizations
Presentations
Pictures
Video recording Day 1
Video recording Day 2
A few related links:
https://www.besteforeldreaksjonen.no/seniors-and-climate-issues/
https://www.besteforeldreaksjonen.no/2023/09/inspirasjon-pa-island/
https://www.dagsavisen.no/nyheter/2023/10/01/nordisk-ministerrad-vil-gjore-klima-til-en-kampsak-for-flere-eldre/
https://www.besteforeldreaksjonen.no/2023/11/med-dubai-i-sikte/
https://eldri.fo/eldri-og-vedurlagsbroytingar/
https://www.fnu.fo/single-post/gamal-nemur-ungur-fremur
https://www.aktivistimummot.fi/blogi/seminar-in-reykjavik-seniors-and-climate-issues